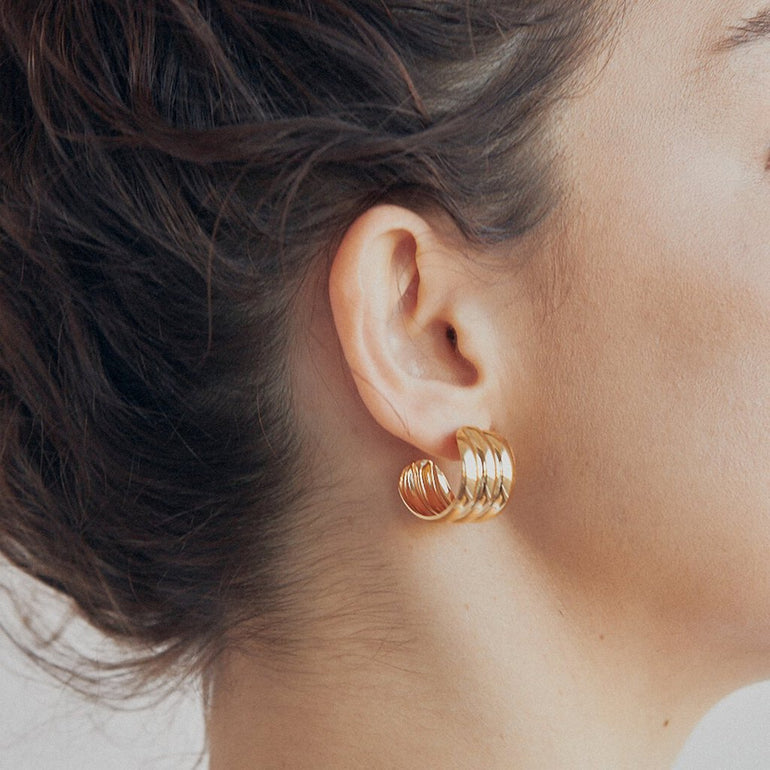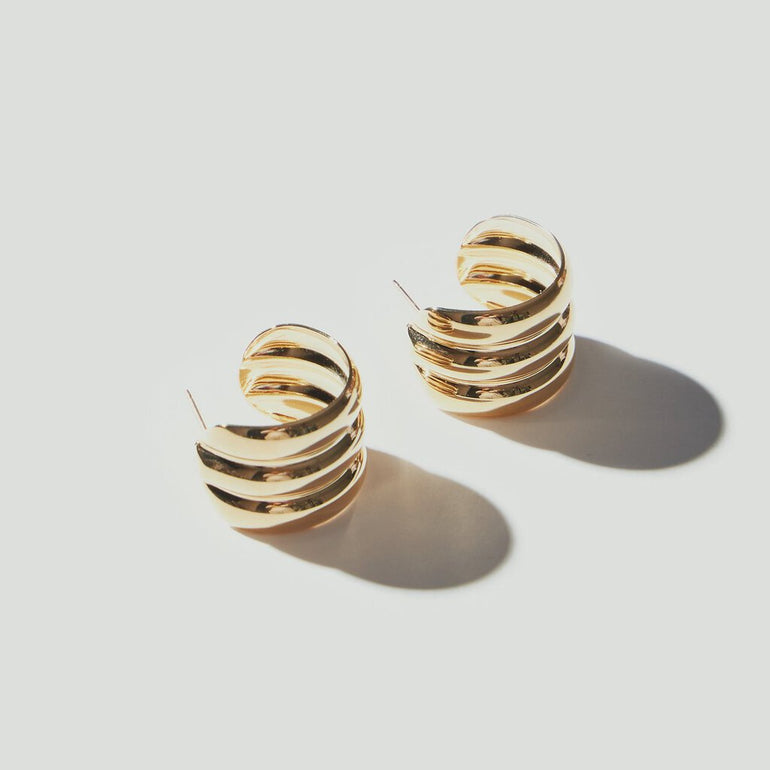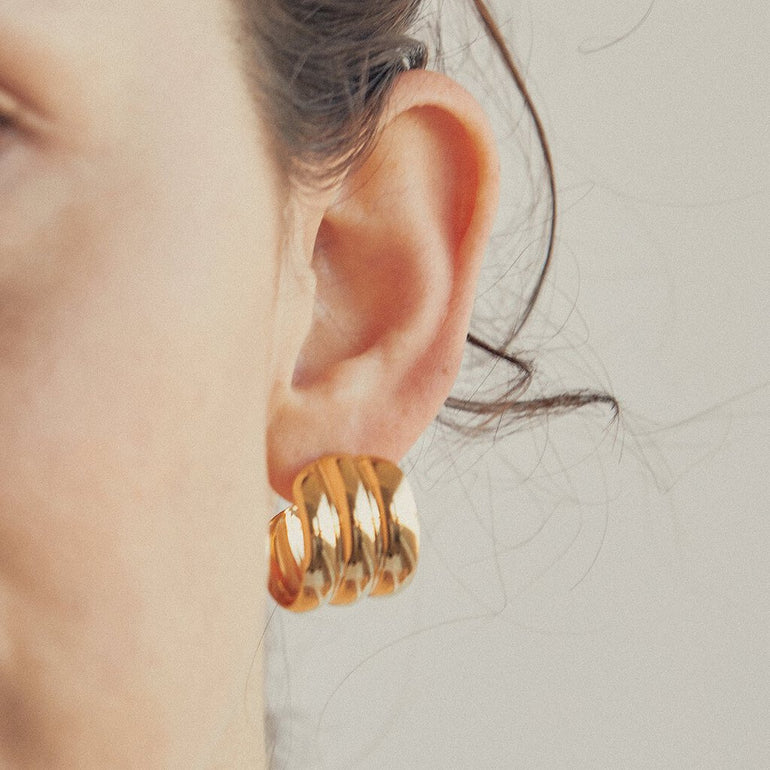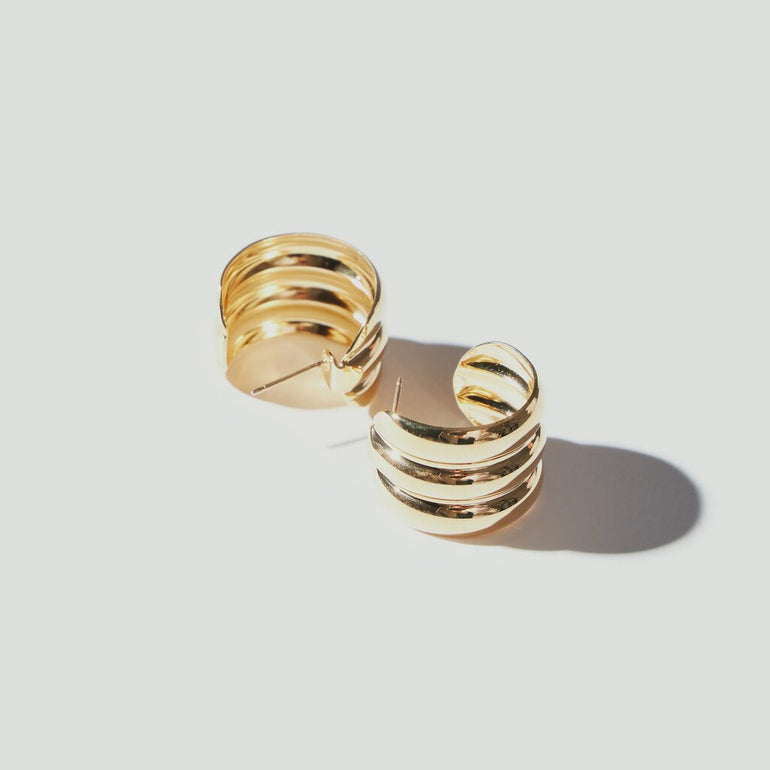 Triple Hoop Earrings
ARTISAN EARRINGS FEMME
Description

Store Policies

Put an item on Hold
A lightweight statement earring with a triple ridged design. Also available in silver.


Size: 1" diameter, 3/4" width
Material: Heavy 14K Gold Plate, Gold Filled Posts
How to Hold Items to Try On In Store

We HOLD ITEMS for 24 hours by request for in store try ons. A great option for local customers!

TEXT US at 434-202-0664 to reserve an item for 24 hours to try on in store! 
[[ Hold limit: 8 items ]]

You can also text us to request items measurements or other item details!

We will respond to all requests during our business hours.