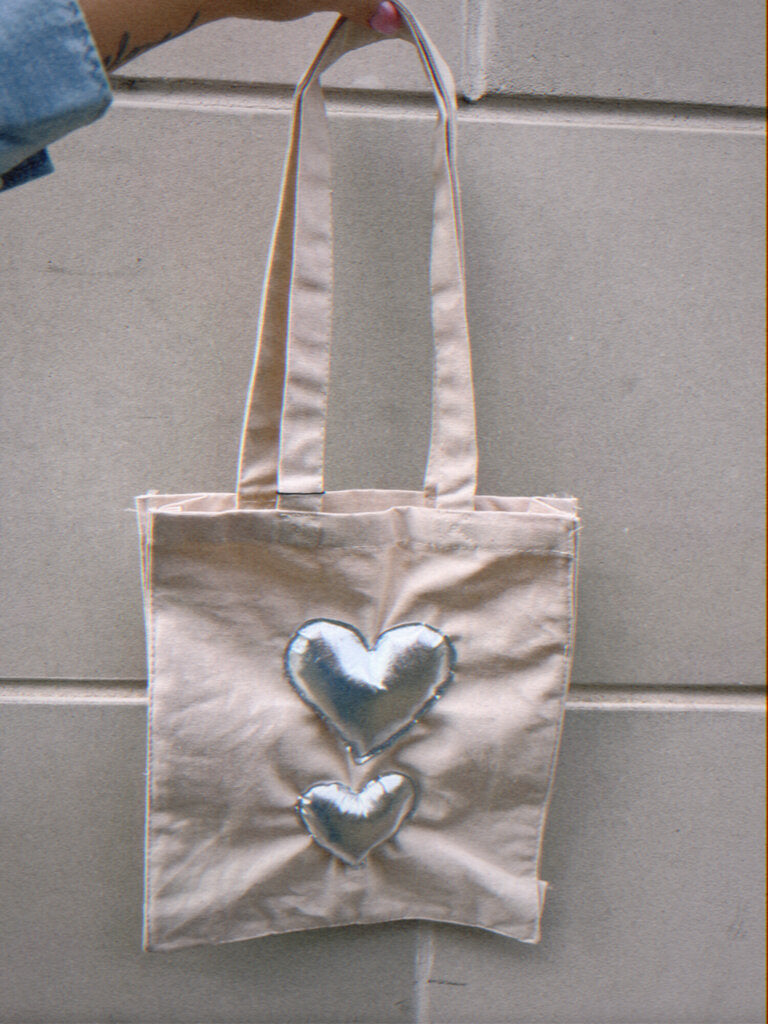 Tote Bag - 2 Silver Puffy Hearts
ARTISAN BAGS FEMME
Description

Store Policies

Put an item on Hold
Tote bag dimensions: 10"W x 12"H x 3"D with 24" Handles 
Time to make: 20 minutes
Refemme & DarlingxDashing believe in wearing a better story. We choose to relove, reimagine, and repurpose secondhand garments to slow down the fashion industry, and to proclaim that the future is secondhand.
Featuring repurposed tshirts and upcycled secondhand garments adorned with metallics and puffy hearts, femme bows and ribbons, and custom designed tote bags and bag accessories.
How to Hold Items to Try On In Store

We HOLD ITEMS for 24 hours by request for in store try ons. A great option for local customers!

TEXT US at 434-202-0664 to reserve an item for 24 hours to try on in store! 
[[ Hold limit: 8 items ]]

You can also text us to request items measurements or other item details!

We will respond to all requests during our business hours.
Tote Bag - 2 Silver Puffy Hearts
Shop Artisan Finds
Check out the newest jewelry, beauty products, homewares, prints, & more from our artisan vendors!