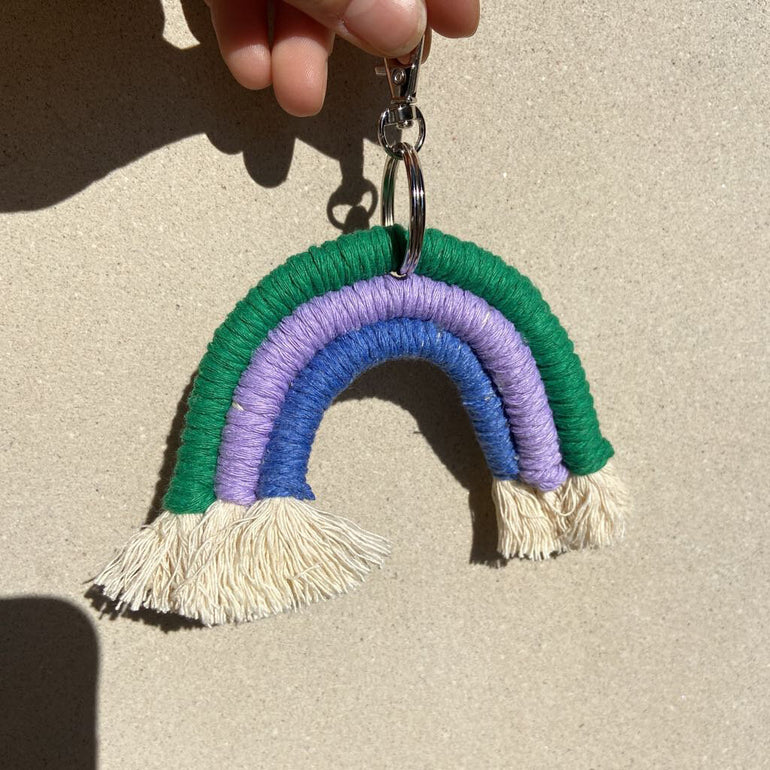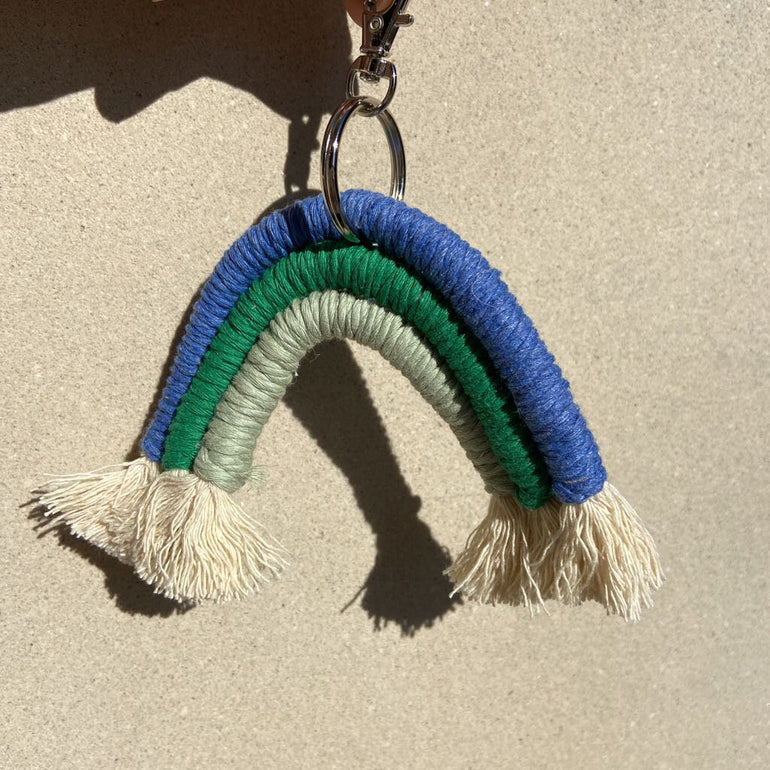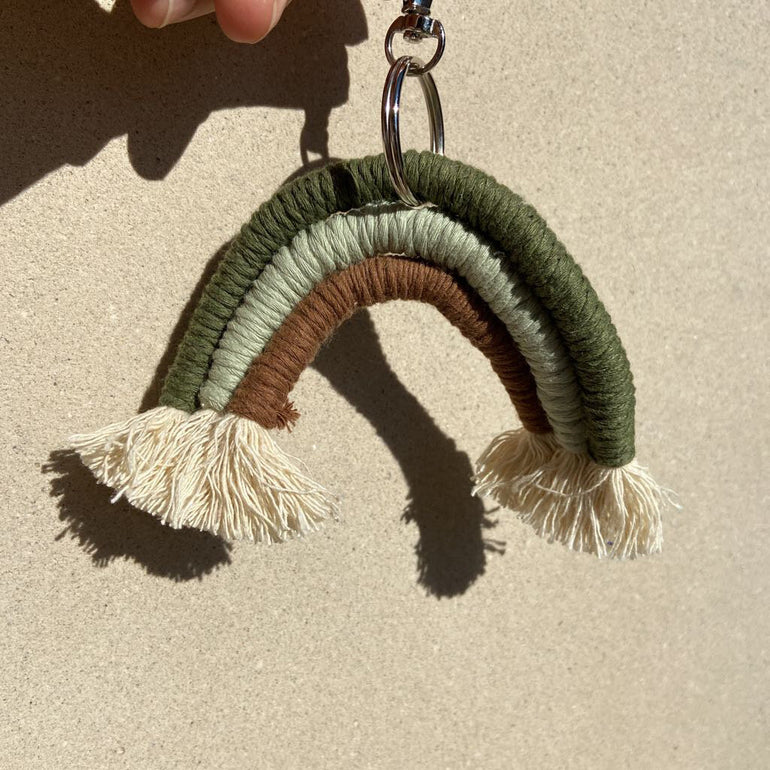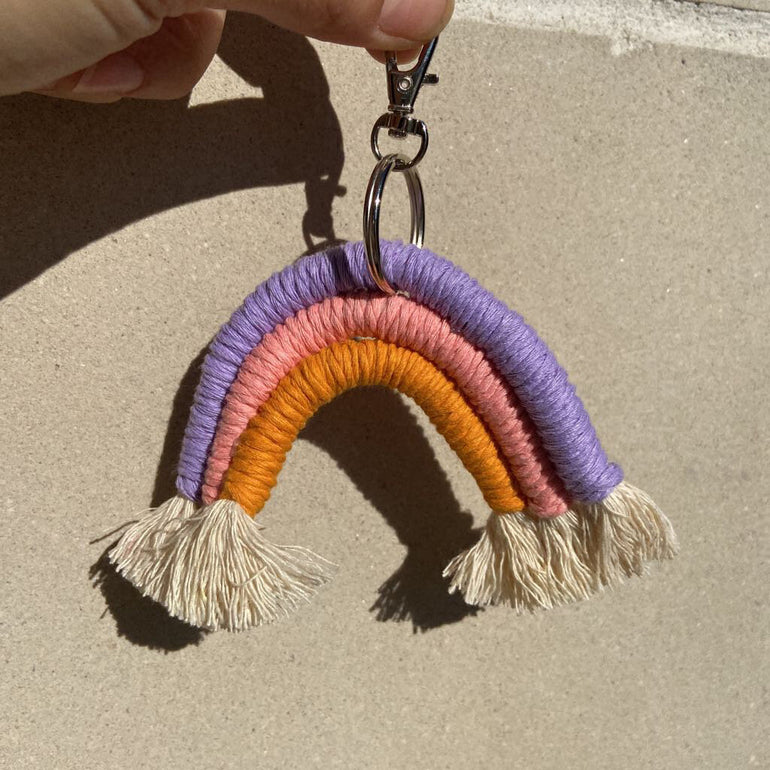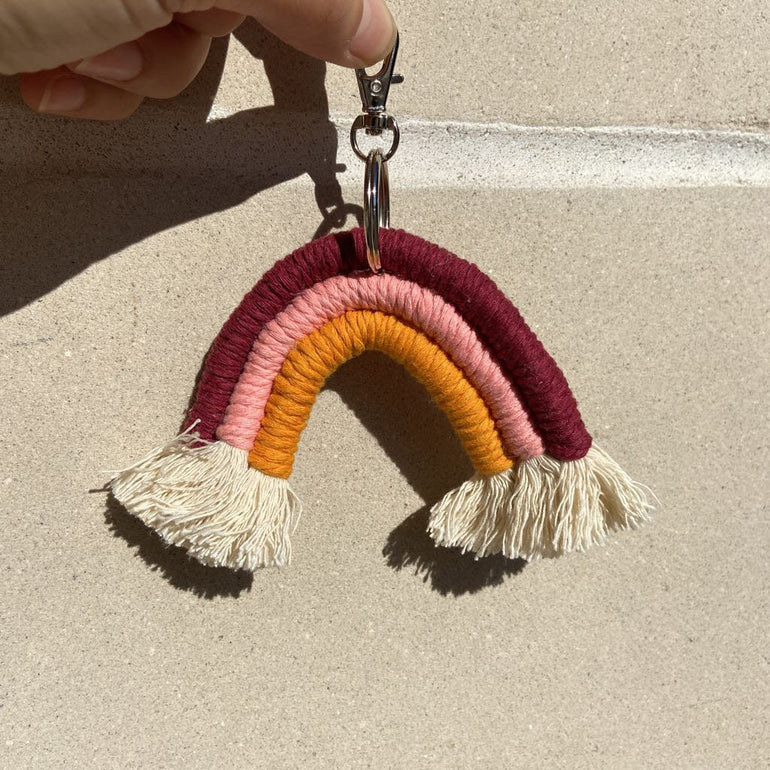 Rainbow Keychain
ARTISAN ACCESSORIES FEMME
Description

Store Policies

Put an item on Hold
Beautiful macramé wristlet keychain with clasp.

• Stainless steel key chain and clasp.
• 100% cotton rope
• roughly 4" across

This macramé wristlet keychain is oh so cute and brings a little boho brightness on the go! Never lose your keys again with this awesome sturdy clasp that makes it easy to clip your keys.
How to Hold Items to Try On In Store

We HOLD ITEMS for 24 hours by request for in store try ons. A great option for local customers!

TEXT US at 434-202-0664 to reserve an item for 24 hours to try on in store! 
[[ Hold limit: 8 items ]]

You can also text us to request items measurements or other item details!

We will respond to all requests during our business hours.