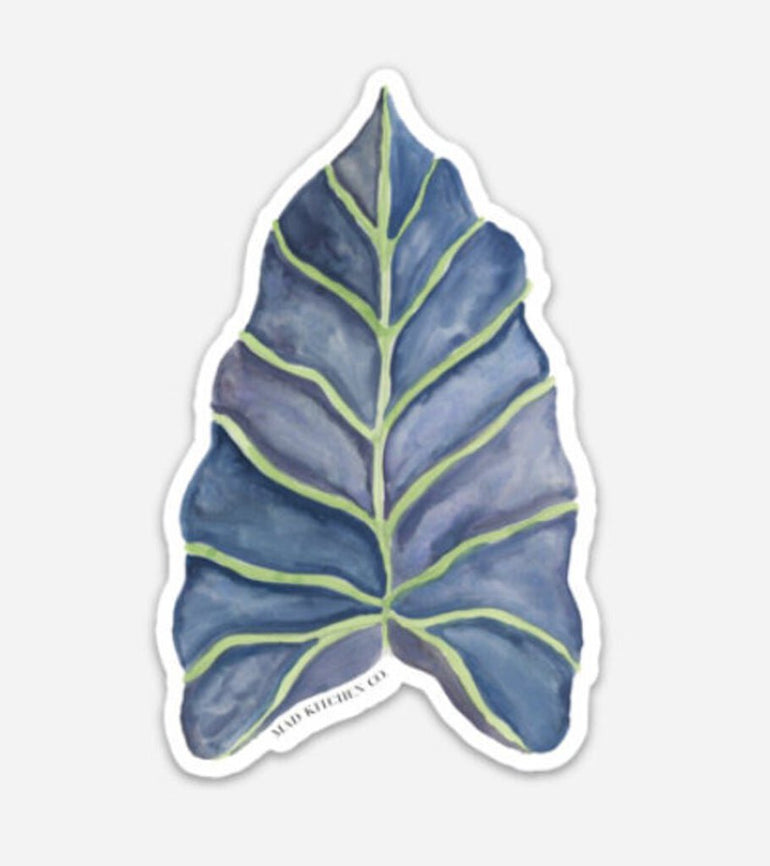 Purple Colocasia Sticker
ARTISAN STICKERS MASC
Description

Store Policies

Put an item on Hold
This 2.52"x4" vinyl sticker is scratch proof and weather proof. You can run it on a water bottle through the dishwasher or on your car without damaging it. It also works great for a laptop, luggage, cooler or other accessory.

It features a hand-drawn and painted watercolor design of a purple elephant ear, also known as caladium, purple colocasia, black magic colocasia or nobal gigante. The sticker features a 1/4" white border around the design itself.

This sticker would make an amazing gift for a plant lover. It can be used for so many things and works great in a set with my other tropical plant stickers.
How to Hold Items to Try On In Store

We HOLD ITEMS for 24 hours by request for in store try ons. A great option for local customers!

TEXT US at 434-202-0664 to reserve an item for 24 hours to try on in store! 
[[ Hold limit: 8 items ]]

You can also text us to request items measurements or other item details!

We will respond to all requests during our business hours.