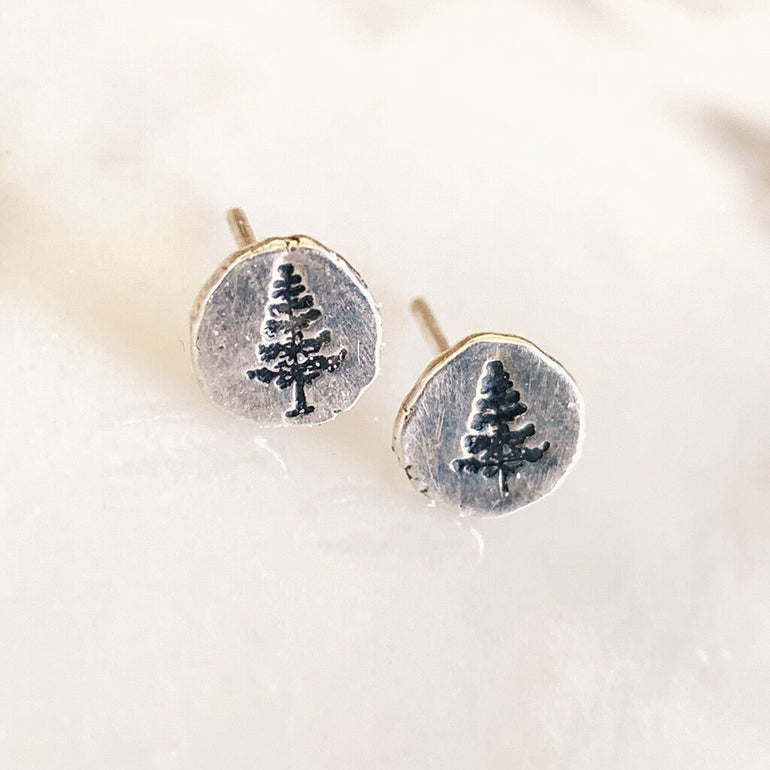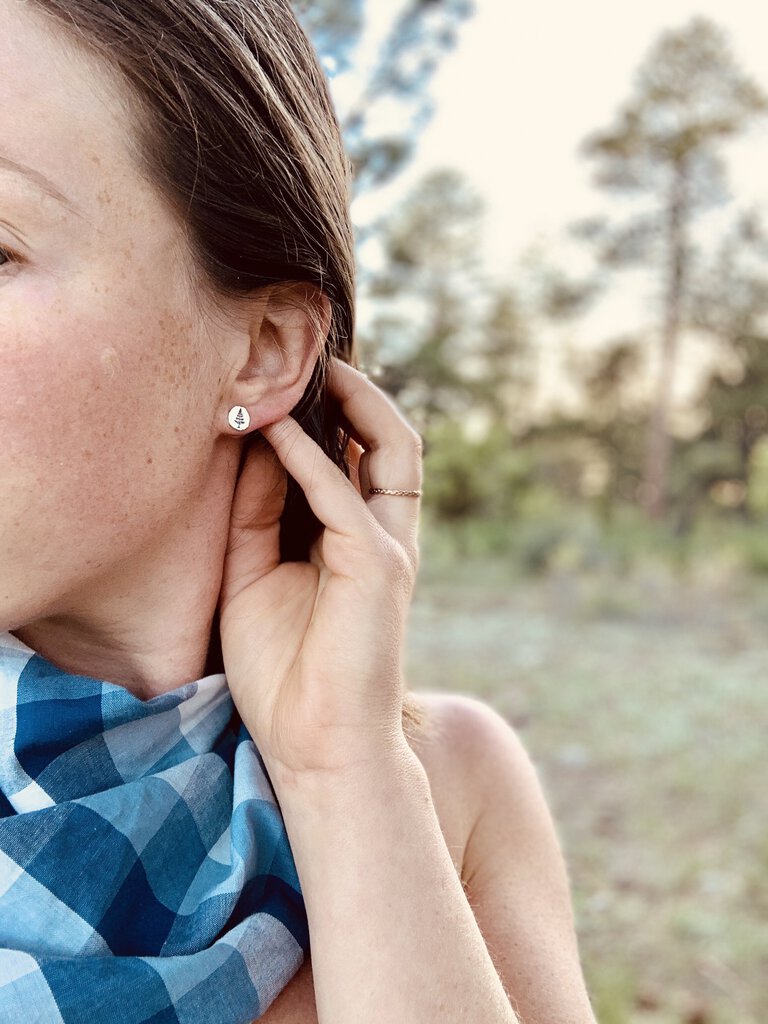 Pine Tree Studs
ARTISAN EARRINGS FEMME
Description

Store Policies

Put an item on Hold
Created from solid .935 silver, these studs are built to last. Lisa and I make each pair by hand in our 23' camper as we travel our beautiful country. We enjoy getting into nature, in fact I'm sitting in my hammock right now watching Spring wake Southern Colorado from its winter slumber. As I glance up, I see snow stubbornly clinging to the mountain slopes. I see dark green stands of Douglas Fir and, lower down, the soft and gentle hues of an Aspen grove. Beauty! Lisa and I hope that these studs will help you celebrate your love of nature wherever you are, whether out hiking or at home.
Each stud is created by first melting around half a gram of .935 silver into a ball, we then hammer that ball flat, stamp it, and solder on a silver post. Hope that you love them. Happy trails!
? 8mm silver circles
? Solid .935 silver earrings and solid sterling silver earring bullet backs
? Handmade in the USA
............................................................................
- About the metal -
Silver: We use both solid sterling silver (92.5% pure silver) and solid argentium silver (93.5% pure silver) depending on the needs of the product. These tree studs are made completely of solid argentium, which is not only a higher quality silver, but it is also more tarnish resistant and stronger.
............................................................................
- Caring For Your Jewelry -
To keep your jewelry in best condition it is advised to keep it dry (from beauty products, sweat, etc).
When you sweat, the acidity in the oils of the skin react with the metal and depending on the levels, this sometimes is what will cause tarnishing or leave a green color.
How to Hold Items to Try On In Store

We HOLD ITEMS for 24 hours by request for in store try ons. A great option for local customers!

TEXT US at 434-202-0664 to reserve an item for 24 hours to try on in store! 
[[ Hold limit: 8 items ]]

You can also text us to request items measurements or other item details!

We will respond to all requests during our business hours.