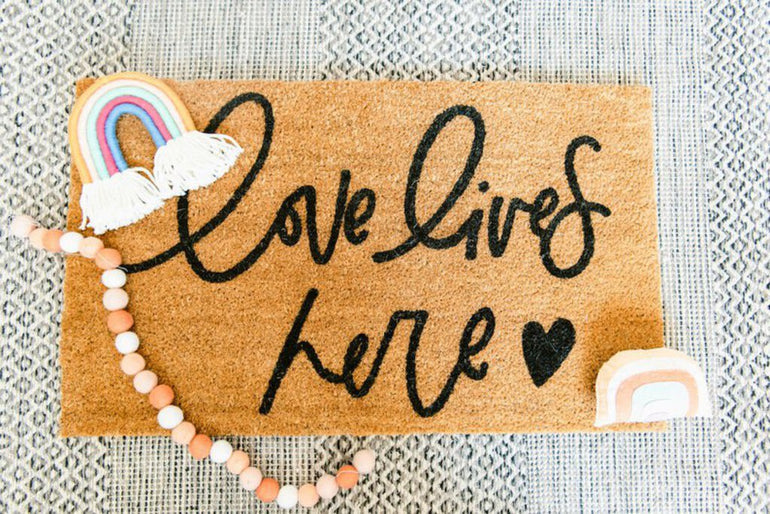 Love Lives Here Doormat
ARTISAN HOME FEMME
Description

Store Policies

Put an item on Hold
Each mat is designed in our signature hand lettering + painted by hand in our Richmond, VA studio. Mats are sprayed with a water resistant + UV sealant for protection against sun and rain. These are coir mats with a rubber backing.
SIZE | 18x30 inches
CARE INSTRUCTIONS: To keep your doormat looking lovely the longest, keep as dry as possible + out of direct sunlight. Perfect for under an overhang or covered porch. Shake out + recoat with an outdoor sealant if desired.
How to Hold Items to Try On In Store

We HOLD ITEMS for 24 hours by request for in store try ons. A great option for local customers!

TEXT US at 434-202-0664 to reserve an item for 24 hours to try on in store! 
[[ Hold limit: 8 items ]]

You can also text us to request items measurements or other item details!

We will respond to all requests during our business hours.