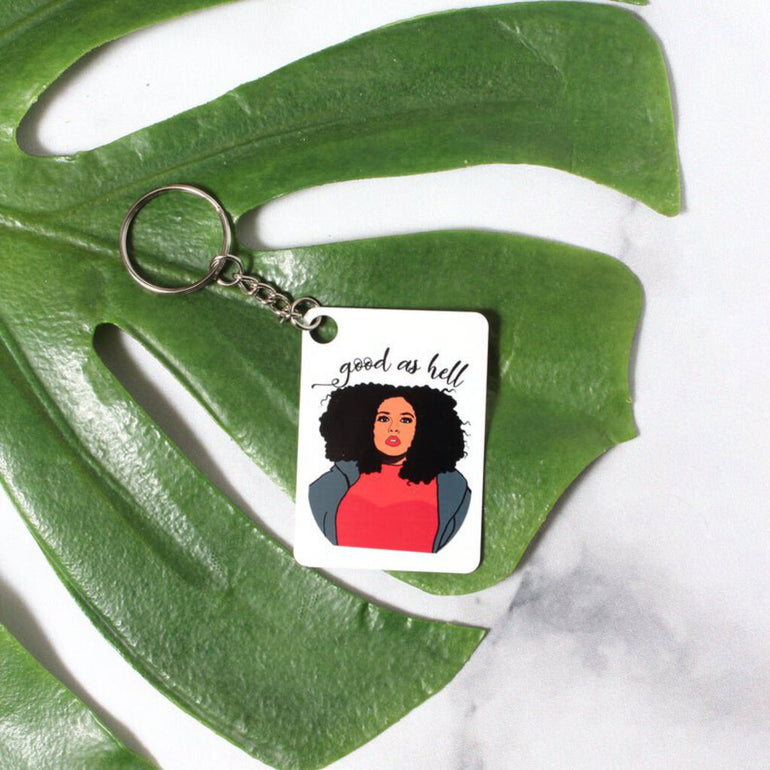 Lizzo "Good as Hell" Keychain
ARTISAN ACCESSORIES FEMME
Description

Store Policies

Put an item on Hold
Baby, how you feelin'?

Tell the world you're feelin' good as hell -- and get a little extra incentive to keep up with your keys -- with this double-sided aluminum keychain featuring an image of Lizzo.

Features:
-Lightweight, durable aluminum
-Measures 2.25x1.625 inches
-Permanent sublimated image

About the process:
All Guy Piper keychains are made using original designs. The design is digitally drawn and converted to a sublimation transfer, then applied to each individual keychain by hand using a heat press.
How to Hold Items to Try On In Store

We HOLD ITEMS for 24 hours by request for in store try ons. A great option for local customers!

TEXT US at 434-202-0664 to reserve an item for 24 hours to try on in store! 
[[ Hold limit: 8 items ]]

You can also text us to request items measurements or other item details!

We will respond to all requests during our business hours.
Lizzo "Good as Hell" Keychain
Shop Artisan Finds
Check out the newest jewelry, beauty products, homewares, prints, & more from our artisan vendors!