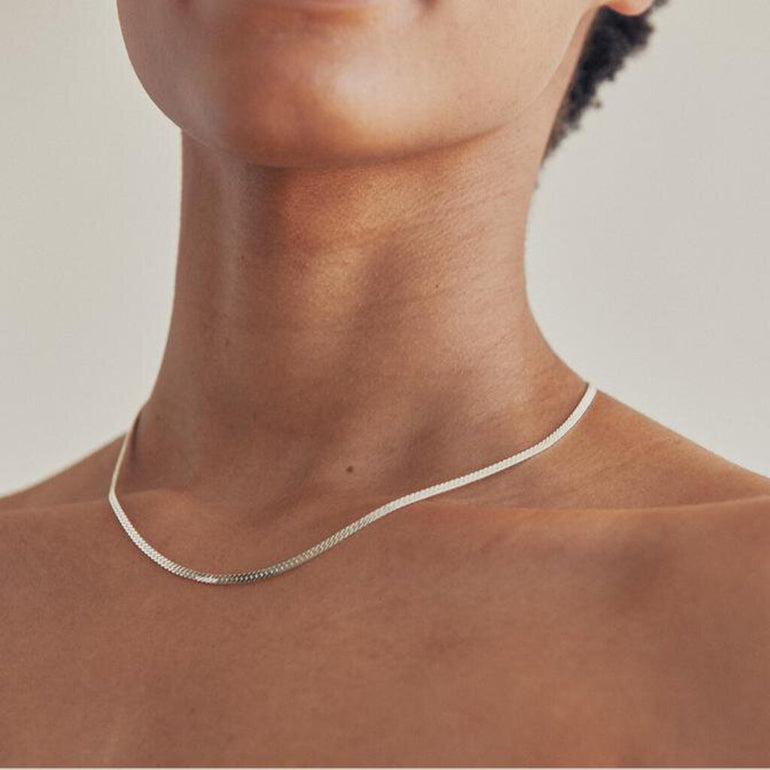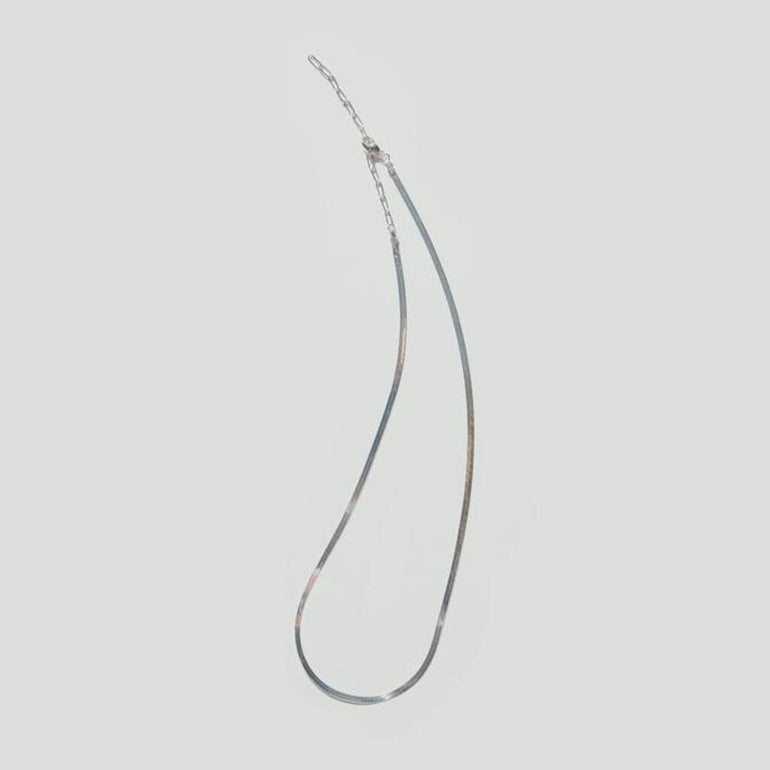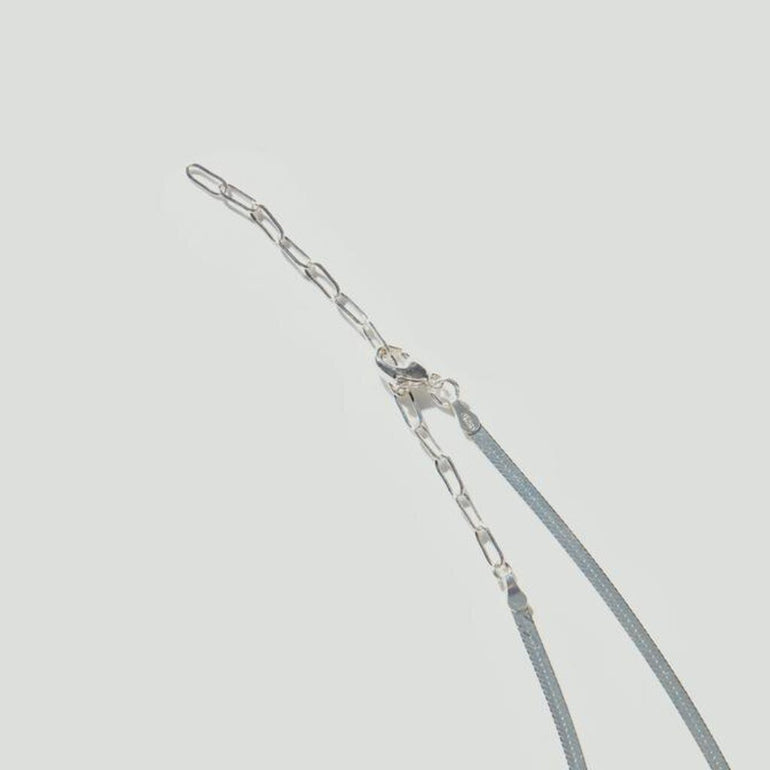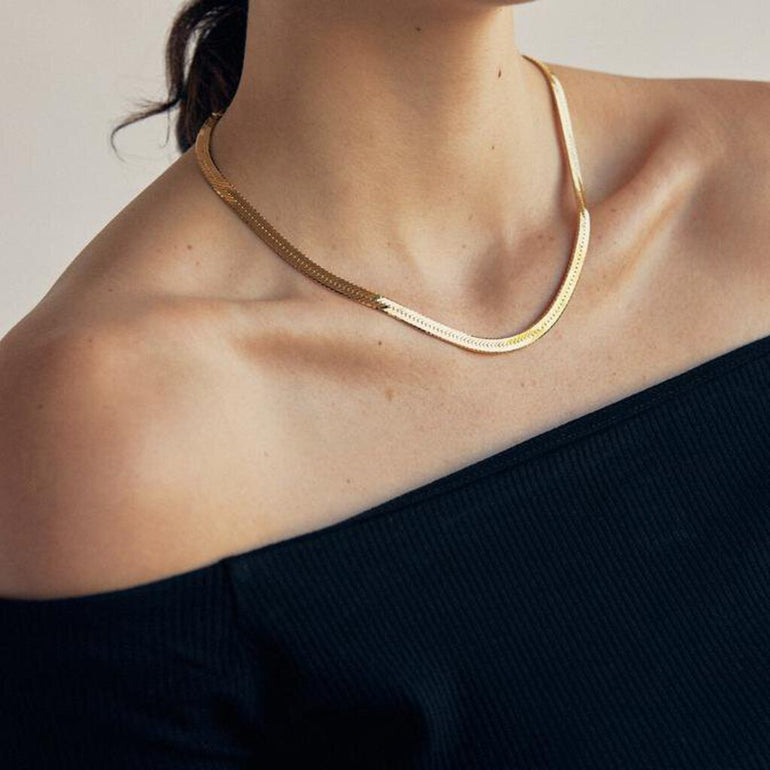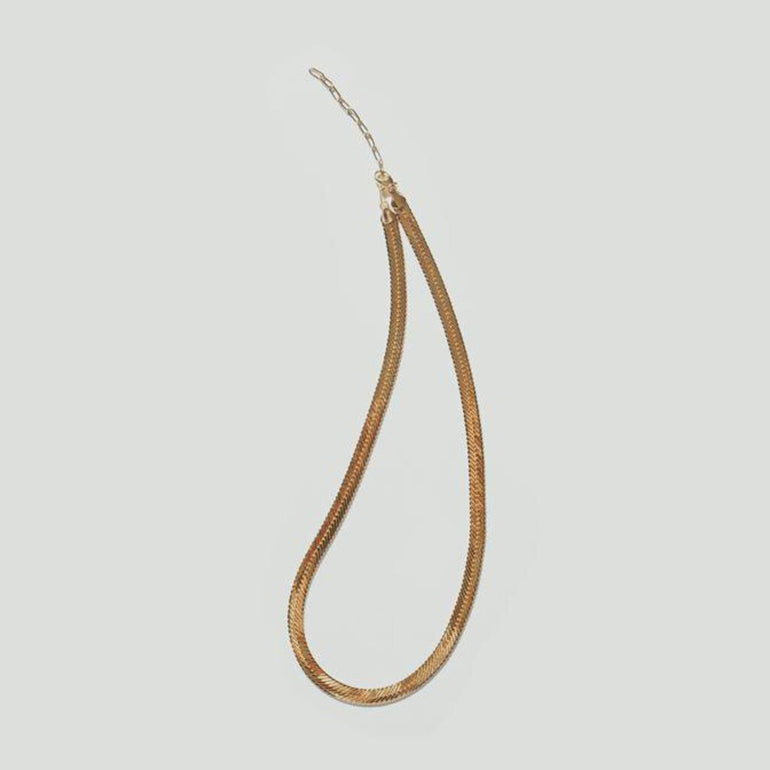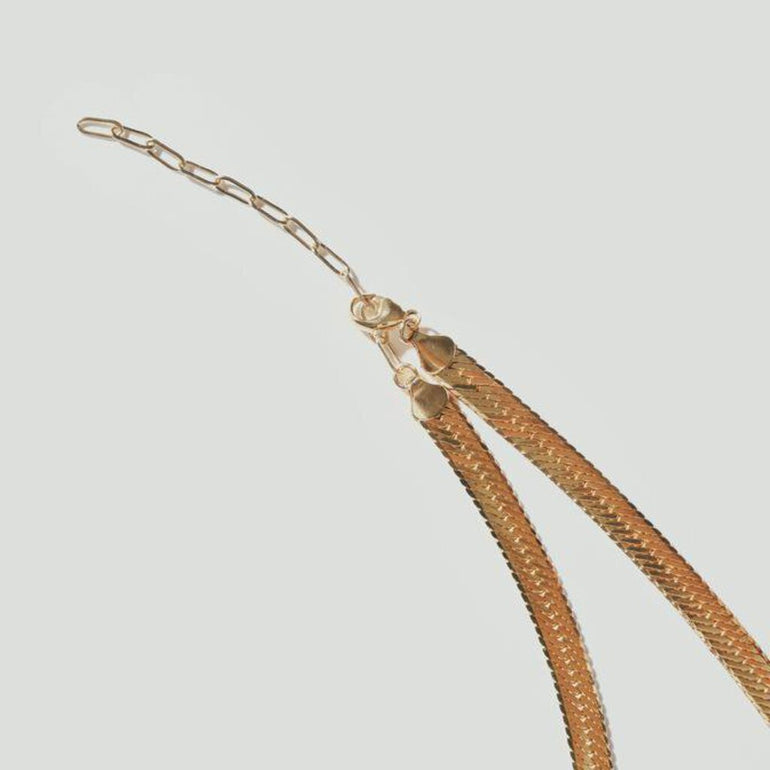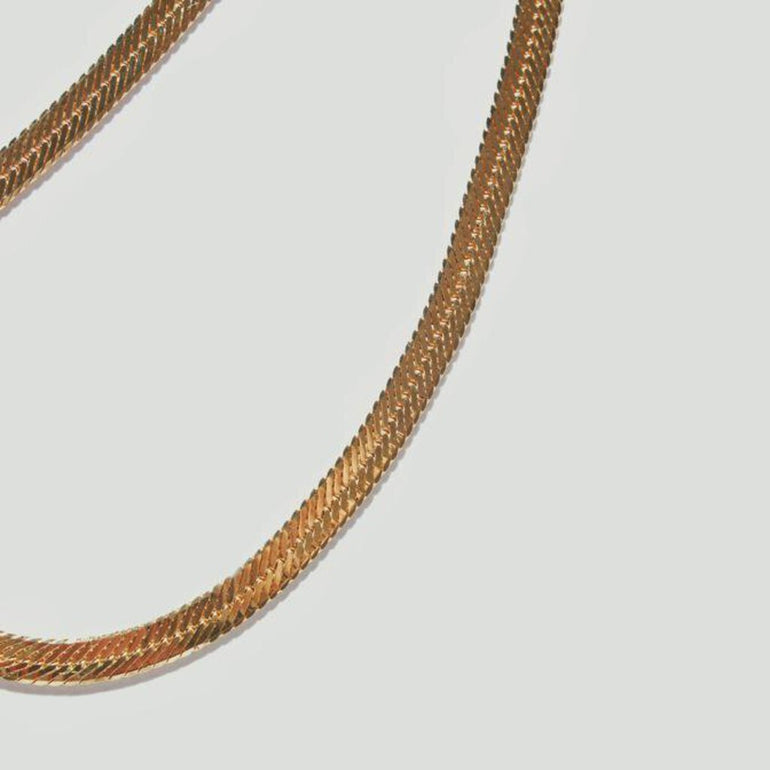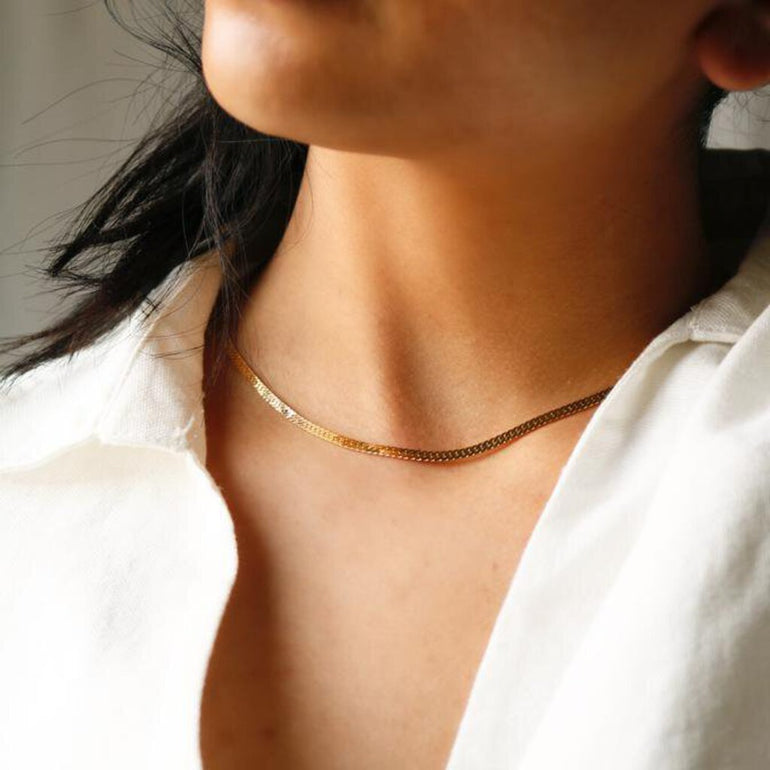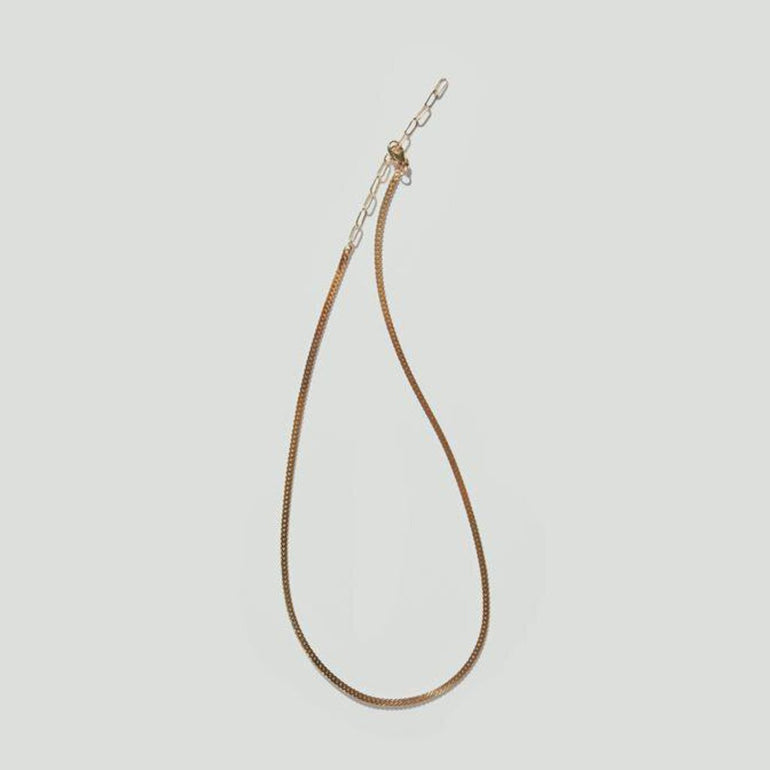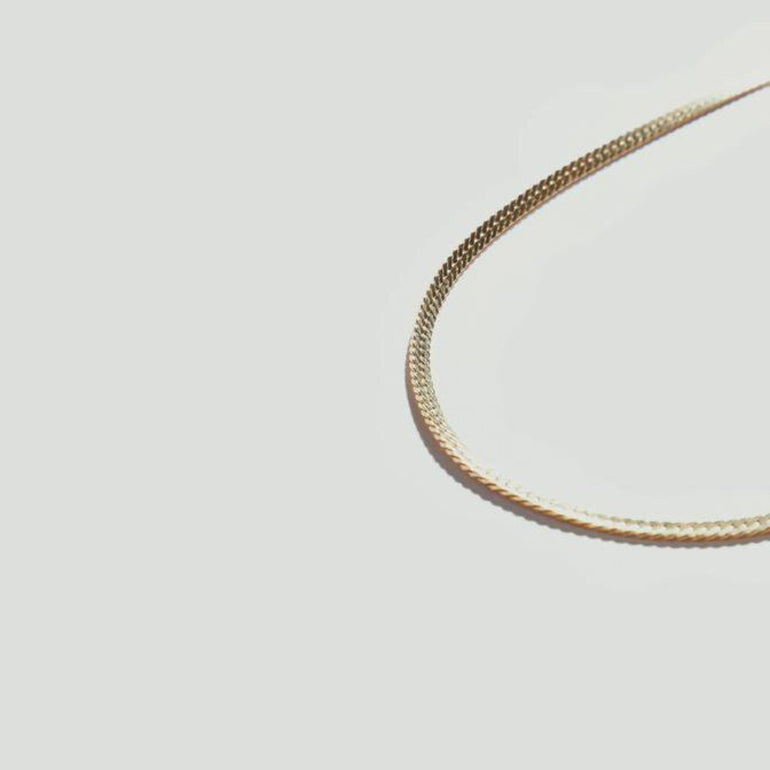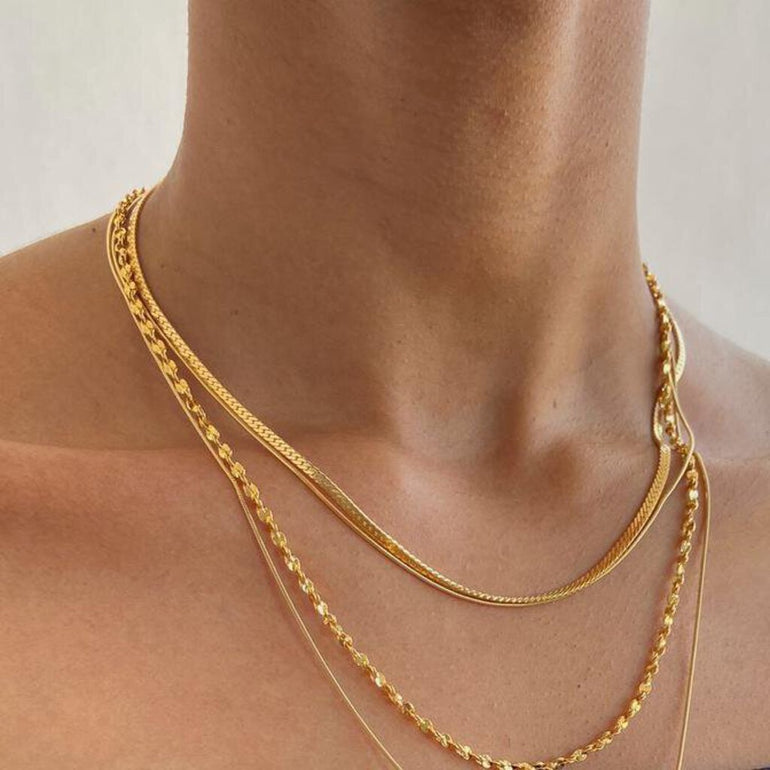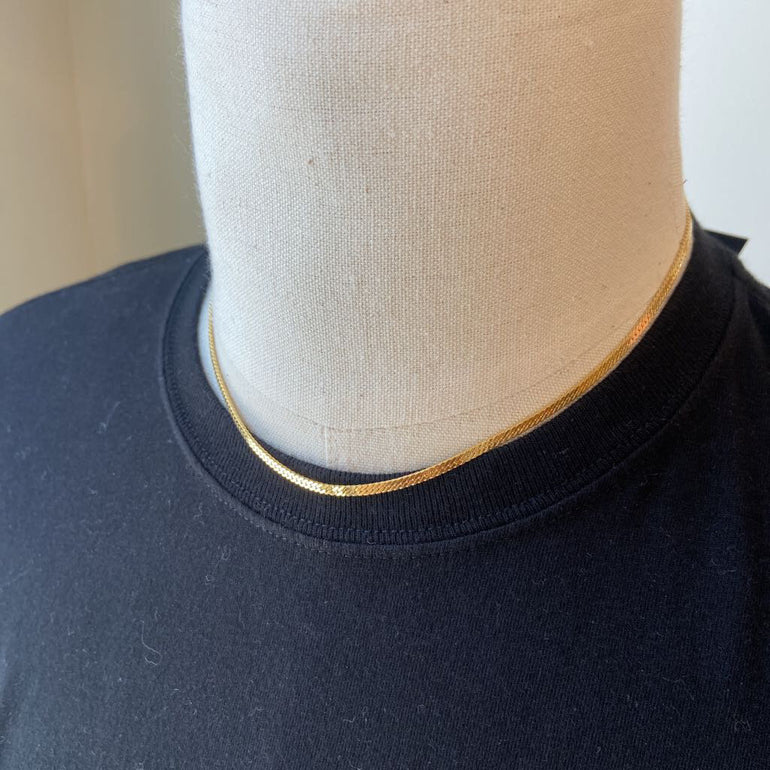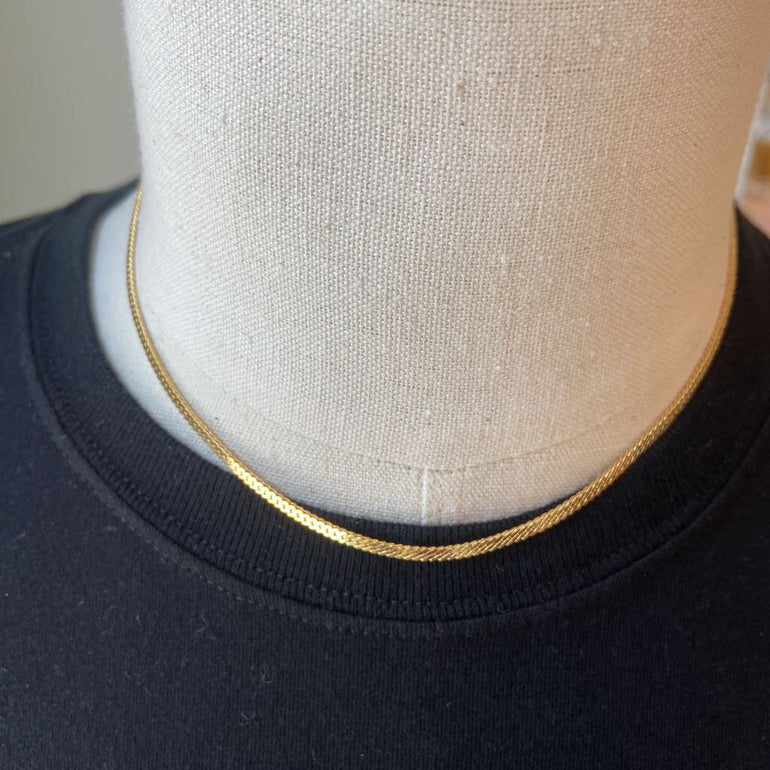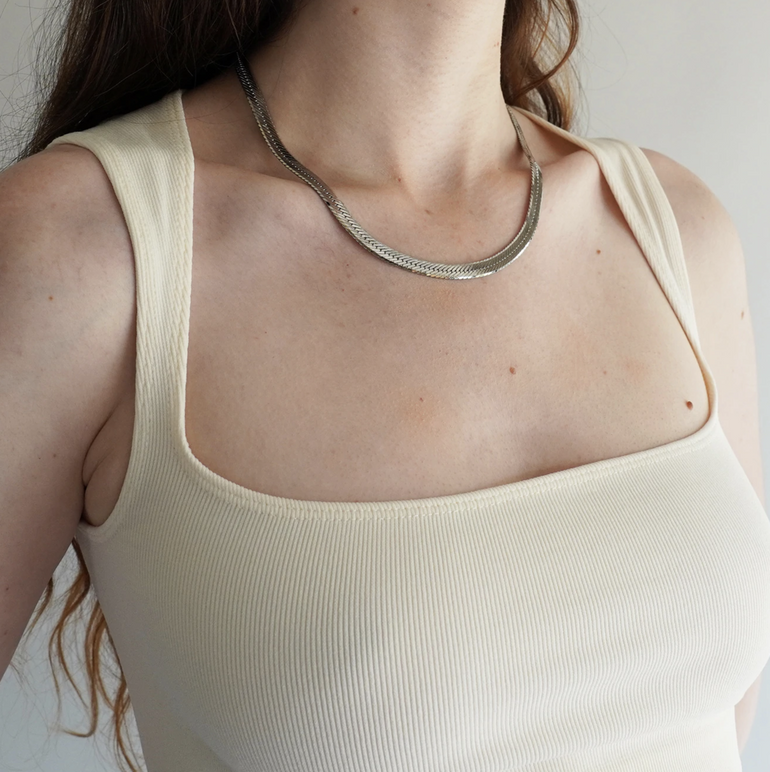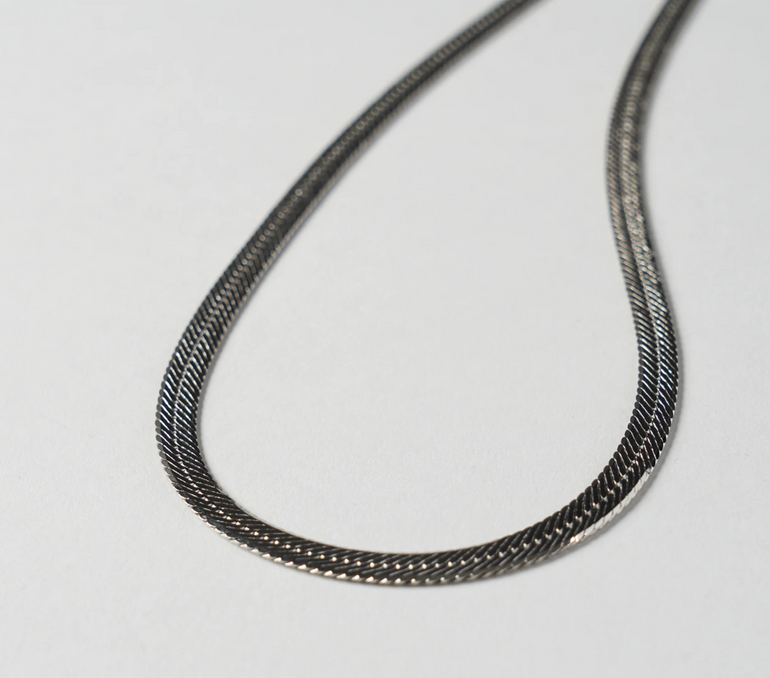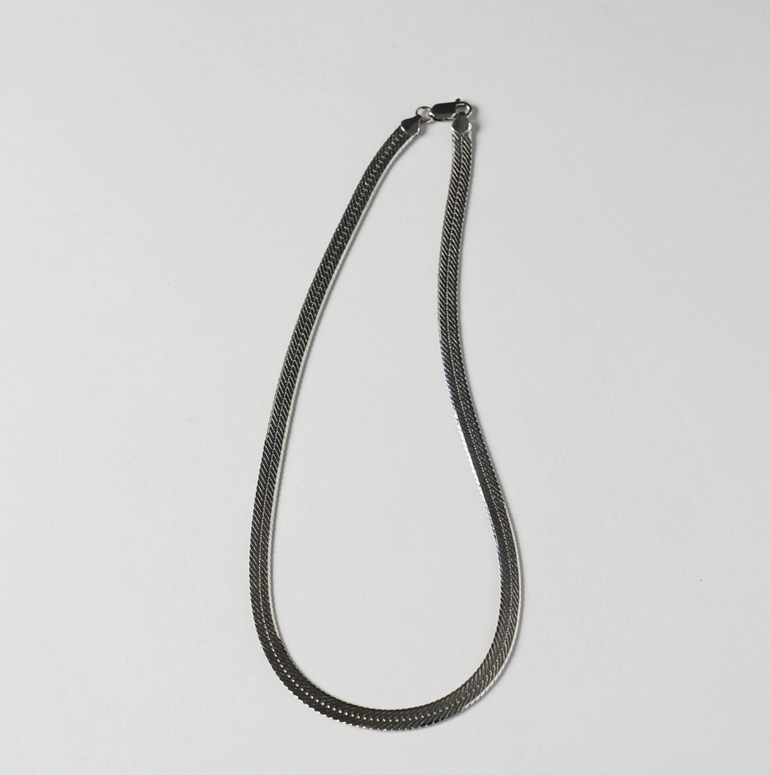 Herringbone Necklace
ARTISAN NECKLACES FEMME
Description

Store Policies

Put an item on Hold
A super shiny flat necklace, available in small or large chain thickness, and in gold or silver.


SILVER = SMALL
Size: 18" l 
Material: Sterling Silver chain and clasp, with a protective anti tarnish top coat

Please note that Sterling Silver is a precious metal and over time oxidation can occur. 
GOLD = SMALL
Size: 16" l with 2.5" Extension
Material: Heavy 14K Gold Plated vintage chain, gold filled clasp and extension chain
GOLD = LARGE 
Size: 18" length | with 2.5" Extension
Material: Heavy 14k gold plated vintage chain and clasp
How to Hold Items to Try On In Store

We HOLD ITEMS for 24 hours by request for in store try ons. A great option for local customers!

TEXT US at 434-202-0664 to reserve an item for 24 hours to try on in store! 
[[ Hold limit: 8 items ]]

You can also text us to request items measurements or other item details!

We will respond to all requests during our business hours.