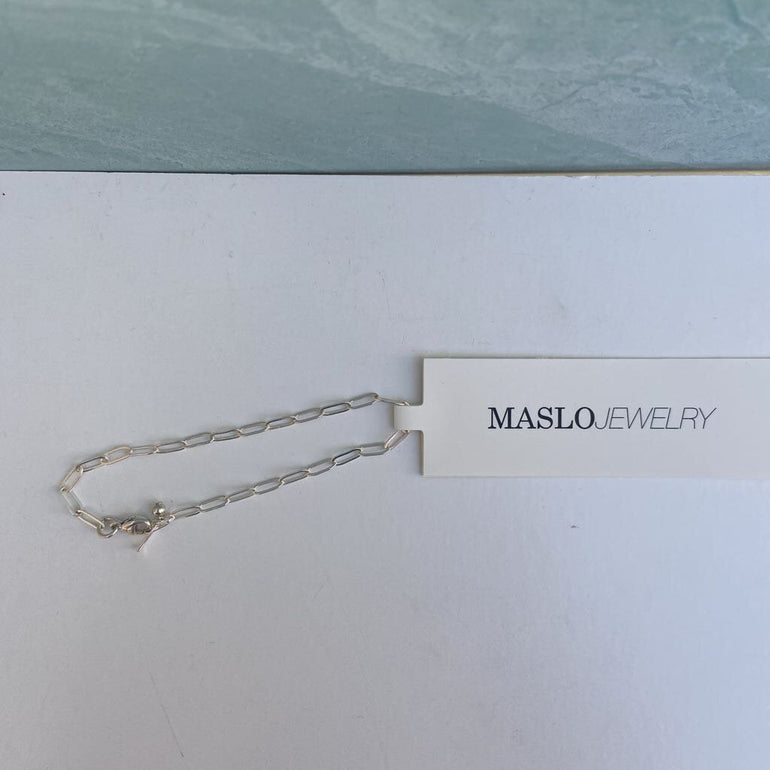 Drawn Cable Chain Bracelet
ARTISAN BRACELETS FEMME
Description

Store Policies

Put an item on Hold
An unbuttoned collared shirt's best friend. Please note that because this item uses vintage components, there may be slight imperfections which add to the character and history of the piece. 
How to Hold Items to Try On In Store

We HOLD ITEMS for 24 hours by request for in store try ons. A great option for local customers!

TEXT US at 434-202-0664 to reserve an item for 24 hours to try on in store! 
[[ Hold limit: 8 items ]]

You can also text us to request items measurements or other item details!

We will respond to all requests during our business hours.
Drawn Cable Chain Bracelet