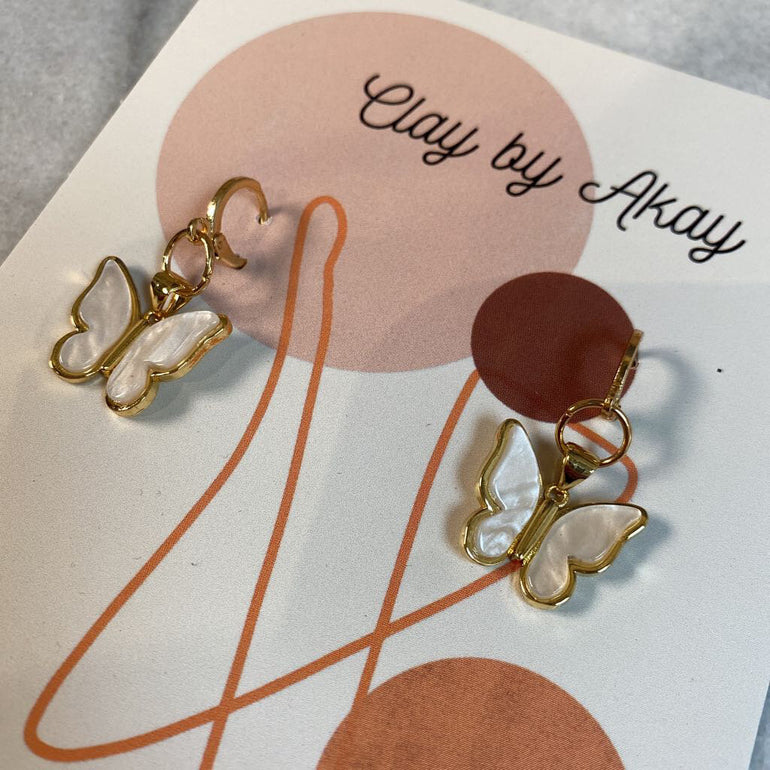 Charm Huggies - Butterfly
ARTISAN EARRINGS FEMME
Description

Store Policies

Put an item on Hold
Size: Small
Each earring is made from high-quality, 14kt gold-filled components. The jewels are hand-wrapped and assembled by Alyssa of Clay by Akay. 
If the earring contains polymer clay, each piece is custom mixed, conditioned, sanded, drilled. While polymer clay pretty flexible and durable, please do not try to bend them and treat them with care to ensure a long life.
How to Hold Items to Try On In Store

We HOLD ITEMS for 24 hours by request for in store try ons. A great option for local customers!

TEXT US at 434-202-0664 to reserve an item for 24 hours to try on in store! 
[[ Hold limit: 8 items ]]

You can also text us to request items measurements or other item details!

We will respond to all requests during our business hours.
Charm Huggies - Butterfly