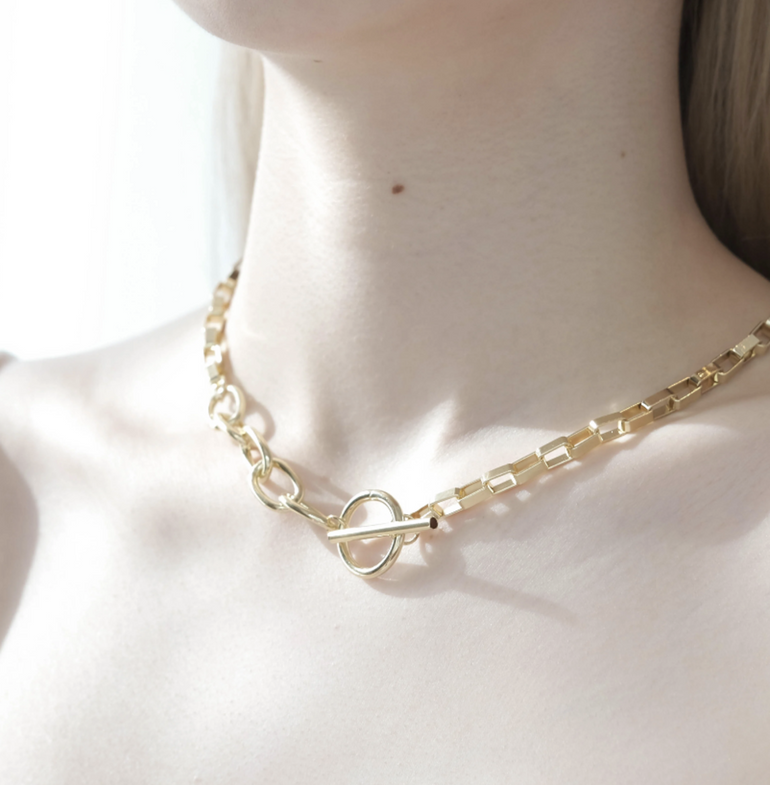 Belvia Gold Chain Necklace
ARTISAN NECKLACES FEMME
Description

Store Policies

Put an item on Hold
Belvia Gold Chain Necklace is stylish, durable, and affordable. gold with a polished finish with an incredible design. This chain necklace will make a stunning addition to any outfit. This necklace is ideal for everyone. A perfect chain for men and women alike, it will look great with or without a charm. It is handcrafted from a gold chain. This special gold chain can be sent to your dad, mother, daughter, sister, friend, etc.
How to Hold Items to Try On In Store

We HOLD ITEMS for 24 hours by request for in store try ons. A great option for local customers!

TEXT US at 434-202-0664 to reserve an item for 24 hours to try on in store! 
[[ Hold limit: 8 items ]]

You can also text us to request items measurements or other item details!

We will respond to all requests during our business hours.
Belvia Gold Chain Necklace
Shop Artisan Finds
Check out the newest jewelry, beauty products, homewares, prints, & more from our artisan vendors!